Yesterday I featured several bathing suit options for
the holiday weekend!
So today lets' talk about some of my favorite
BEACH ACCESSORIES!
*Be sure to click on the links in blue to take you straight to the products featured.
When heading out to the beach the most
important thing you need is...
SUNSCREEN!
You can purchase this from most drugstores such as
Walgreens, Walmart, Target, etc.
Once you've got your sunscreen applied then let's pack your beach bag.
Here are some great beach bag options.
I purchased this one a few months ago in a different pattern. I will be using it for the first time
this weekend so I'll keep you posted. It is very roomy and should hold the kids toys, sunscreen,
towels and much more.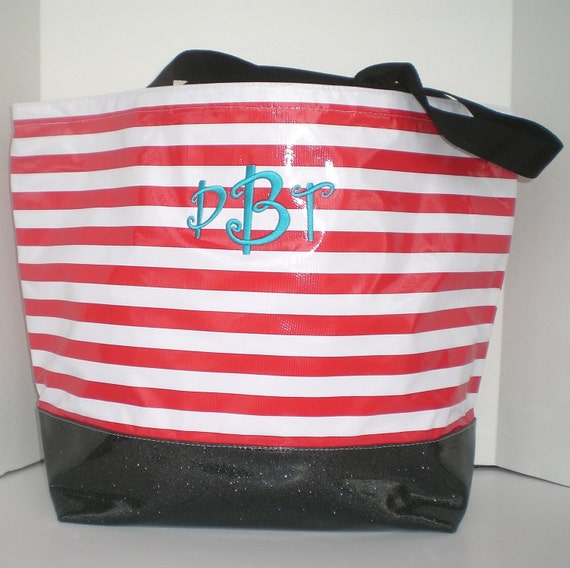 Looks like a good size!



Here is a fun option
from Mud Pie.
Mud Pie also has several other cute options.
We can't head to the beach or pool without a pair of
SUNGLASSES!
Here is an affordable pair of sunglasses
that are very
durable by Calcutta. This is exactly what I need without the high price.
These come in a few different styles; so be sure
to browse. You really can't beat them for the price of only $22.99
This pair of aviator sunglasses
are from American Eagle.
These are similar to Ray-Bans, but without the high price.
If you're planning on being out soaking up the sun for a while you will need a
HAT!
This monogrammed floppy hat
is super cute!
I have one and it comes in handy when you are trying to keep your face
out of the sun.
A sun visor is a must to have in your beach bag.
I found this cute one
by Vineyard Vines.
Last, but not least is a good pair of
FLIP FLOPS!
In N.C. you've gotta have
a pair of RAINBOWS.
These are the best flip flops for your money!
They have many more different styles and colors.
Sanuks are also another popular flip flop.
The sole is like layers of yoga mats...very comfy.
Have a great weekend! :-)