WooHoo, It's Friday!
Should I be this happy that it's Friday???
Well, I AM!!
It's been a great week over at the Parrish's!
Very busy as usual, but blessed none the less.
The weather is cooler today, so I'm happy about that since
Weather and Fashion go hand in hand-
This time of year I get a little excited when I check the weather and it's gonna
be a little cooler than 70 degrees.
One reason is due to the fact that I purchased a new pair of boots that need wearing.
I can't wear them babies when it's 80 degrees outside; if you know what I mean!
They were a great deal so I thought I would share.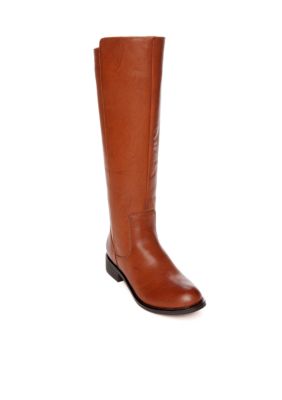 They are by New Direction and on sale for $44.50 at Belk's.
They come in black and brown and cognac. This is the cognac which I love.
With the holidays coming there are some great deals going on now.
I am in love with this
Old Navy coat. If you know me then you know I have a
"Coat Problem."
So pretty and I love the color.
It's only $29 online right now.
Can you believe that, $29????
I NEED THIS COAT!
Outerwear is up to 40% off online. Sale ends today!
Also GAP is 30% off everything in store and online!
Hope you have a blessed weekend!